As a dedicated partner, we pledge our unwavering commitment to helping you in managing your equipment to ensure peak productivity and efficiency. Our expertise and professionalism in this field are unmatched, and we strive to provide you with the most comprehensive and efficient solutions. We believe in delivering top-quality service and are committed to meeting and exceeding your expectations.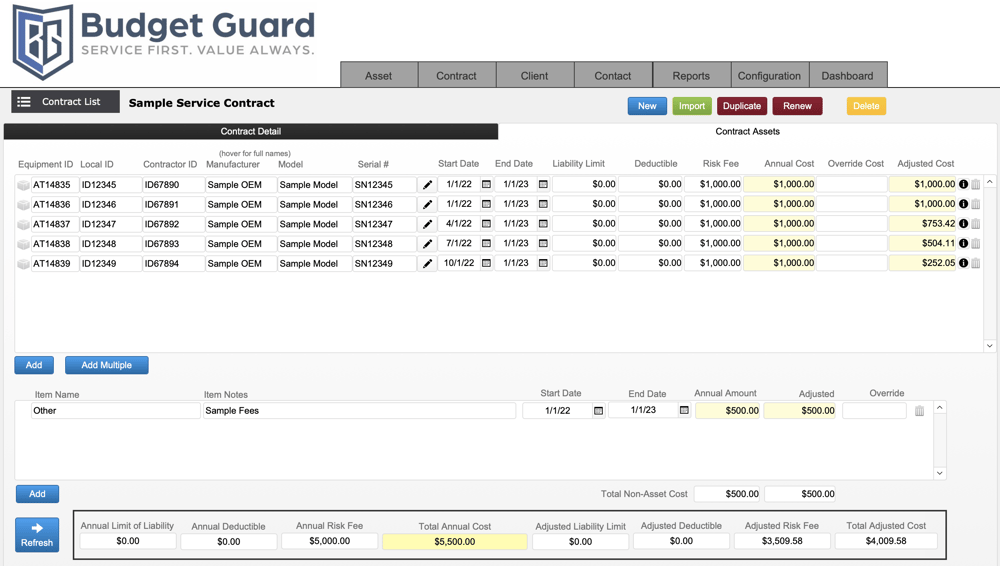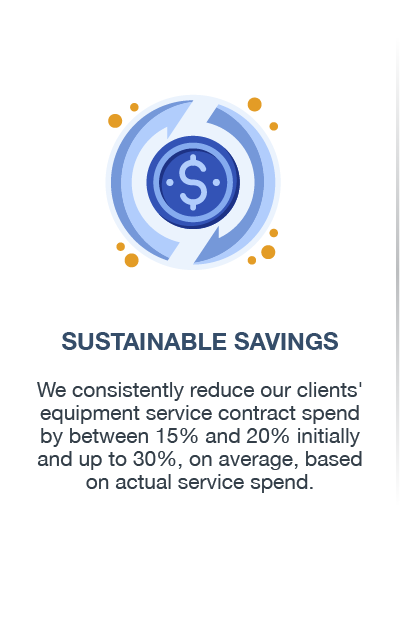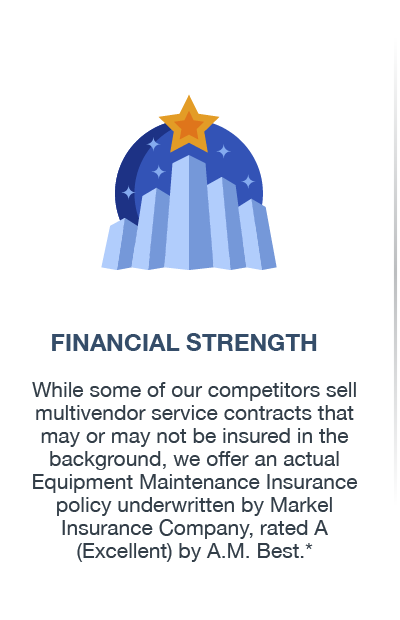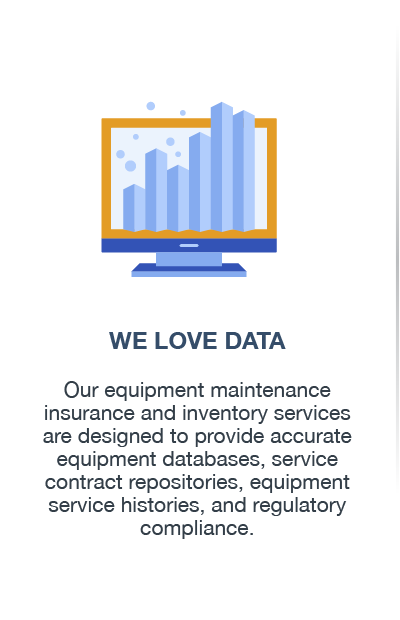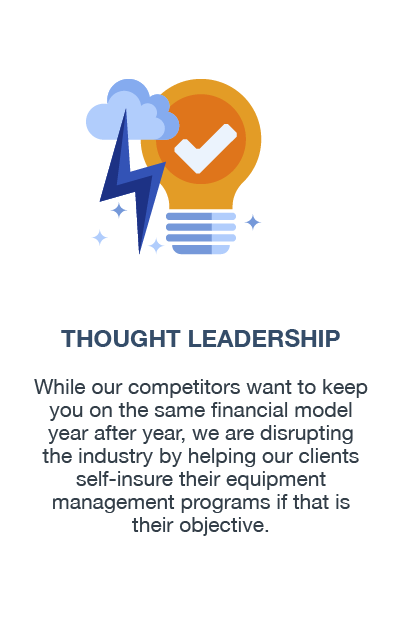 In 2013, a group of insurance and healthcare technology management professionals came together to establish Budget Guard.
Our primary objective was to produce equipment maintenance insurance programs for healthcare and life sciences organizations. In recent years, we have observed a shift in the landscape of equipment maintenance insurance, with an increase in multi-vendor service contracts that lack insurance coverage. To address this, we partnered with Markel®, a leading provider of specialized insurance products and services, in October 2022. Together, we aimed to reintroduce a genuine equipment maintenance insurance program. By combining Markel's financial resources with our expertise and systems, we have created an exceptional equipment maintenance insurance program that sets a new standard in the market.
A crucial aspect of equipment maintenance insurance is identifying the assets that require coverage. Many of our clients find our inventory list to be more comprehensive and accurate than their internal databases. One of our clients, a large academic medical center, requested an expansion of our list to include a wall-to-wall inventory of all their medical equipment assets. We took on the project and developed a proprietary inventory software called SystemsRx. This software highly automates the inventory and data mapping procedure, resulting in more accurate and efficient data delivery to our clients.
We are not your typical insurance producer. Our approach to equipment management is strategic, holistic, and specialized. We are passionate about what we do, and our partnership with Markel® is a testament to our dedication. We are excited about the future and all the possibilities it holds.
Transparency and Trust
Transparency and trust are the foundations of our business. For our efforts, we are compensated in a variety of ways.
Administrative Fees
We charge administrative fees based on a percentage of the Equipment Maintenance Insurance premium you pay for your coverage. These fees cover our services as the Program Administrator, which include distribution, underwriting, account management, claims, and loss control. We also provide a proprietary software application for the Equipment Maintenance Insurance program. These fees do not reduce the savings achieved by the program in any way, and they are included in your premium. In fact, the savings can only be achieved with these administrative services.


Fees Paid by Our Clients
We also offer project-based equipment asset management services, such as physical inventories, equipment database development and cleansing, service contract database development, maintenance management, and customized consulting projects that require additional resources, products, and services to complete. These services are fee-based, and the cost for each project is determined based on its size and scope. Before any project begins, we will fully disclose all fee-based costs and agree on them with you, our client.


How We Are Not Paid
Unlike some of our competitors who sell parts or mark up vendor labor charges, we have no vested interest in any equipment service or parts providers. We are only paid through the administrative fees and the project-based fees we charge our clients. Our role is to help you select and vet service and parts providers so you can make informed decisions on which sources to utilize.
Coverage You Can Count On
Budget Guard offers a reliable equipment maintenance insurance policy that is more secure than multi-vendor service contracts. Insurance companies are highly regulated by state and federal agencies and are required to follow strict financial solvency standards. This ensures that they possess the financial strength to fulfill their obligations to policyholders. The Budget Guard EMI policy is underwritten by Markel Insurance Company, which has an A (Excellent) rating from A.M. Best.*

Markel® is a registered trademark of Markel Group Inc.
*A.M. Best ratings are under continuous review and subject to change; please refer to Markel's website for the most current information.